How to Write "Peaceful Piano" Music
I'm just old enough that I got in my Grade 1 to 12 school years before computers and the internet took over. If you're a Gen X like me, and there wasn't a computer in your school building either, then our schooling experience was pretty much the same as our grandfathers' schooling experiences in their youth. How crazy is that?!
And the deeper you go back into the past, the longer those stretches of time are where nothing changed. Fast forward to today, and robots are making music and cars are driving themselves! It's not surprising that there's a tidal wave of nostalgia sweeping industrialised countries. People are desperate to find anything that can lessen the unpredictable nature of this relentlessly-changing modern world.
For most people, an unpredictable world causes anxiety. And the opposite is true too: A predictable world causes calm. It's totally understandable that this desperate desire to find some predictability in our world has resulted in "Peaceful Piano" being one of the most popular playlists on Spotify. Every track on this playlist creates a predictable musical environment, which counterbalances all the change.
If you've been in the Hack Music Theory family for a while, you'll probably be amused right now, as I've spent decades teaching people how to make music that's not predictable haha! Well, my views on music have evolved over the decades, and I now see (and hear) the benefit of well-written predictable music. For the record though, I don't mean the manufactured "content" that makes up most of the new releases every week, I'm talking about artistic music that's predictable, like Mozart.
One of the most popular composers in the Peaceful Piano "genre", who's been paving the minimal path since the mid-90s, is the Italian pianist and composer Ludovico Einaudi.
So, inspired by "Experience", one of Einaudi's most popular songs, here's our 5-step method for writing "Peaceful Piano" music. But first… Tea!
Lastly, are you new to music theory? Or are you experienced, but you want a refresher? Then download our FREE BOOK (link opens in new tab). It only takes 30 minutes to read, then you'll have a solid theory foundation that you can instantly apply to your songwriting and producing. Enjoy!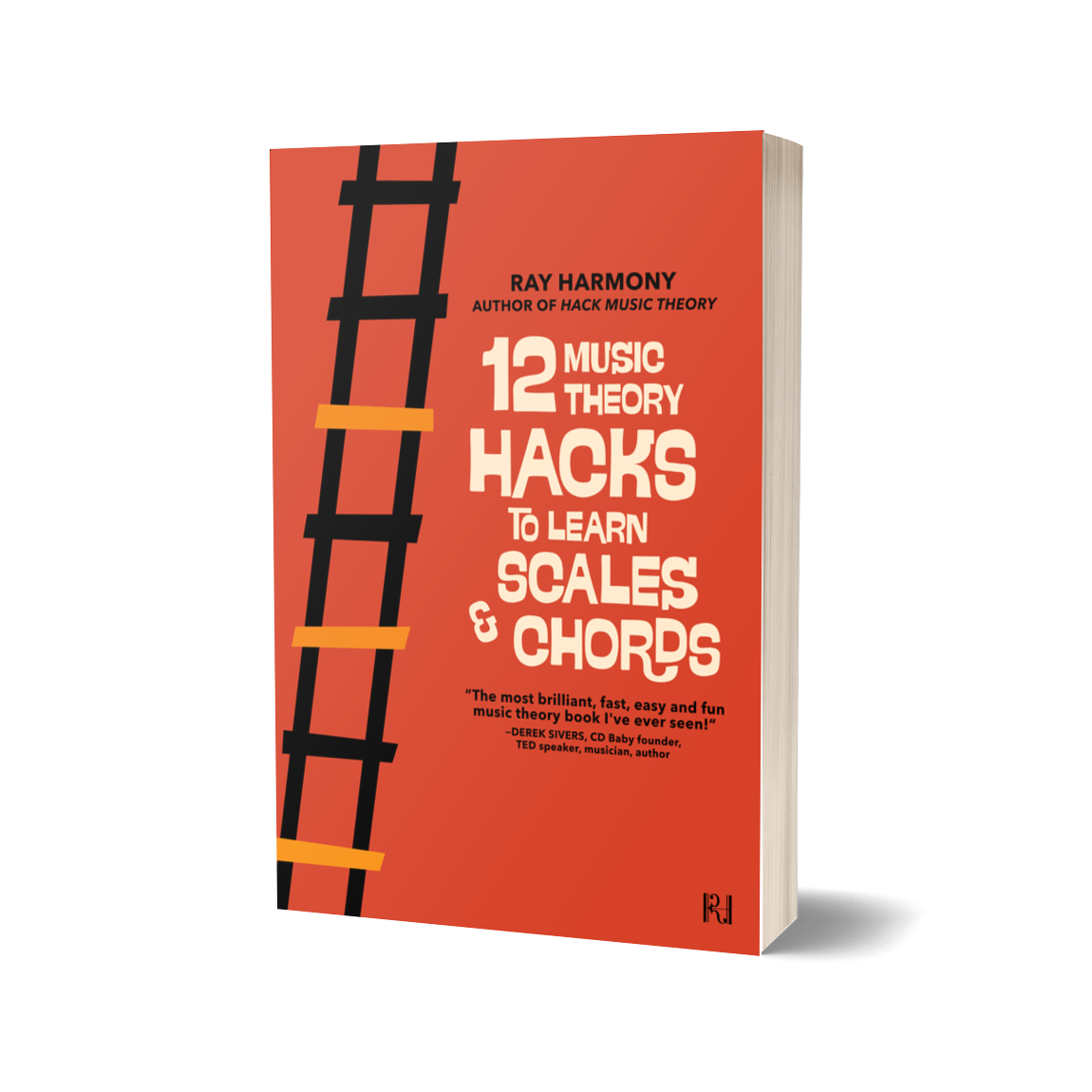 Ray Harmony
Multi award-winning college lecturer