How to Write a Beautiful Melody
There are 7 elements that create a beautiful melody. In our new PDF tutorial (download link below), you'll learn what they are and how to use them!
When I recently heard "Ray Of Solar" by Swedish House Mafia on Spotify's "New Music Friday" playlist, the song's beauty jumped out at me from amongst the almost 150 tracks that all seem to be sounding more and more alike each week.
And for the record, while I've heard the name Swedish House Mafia, I don't think I'd ever listened to them before. In fact, I don't even know if they're from Sweden. I mean, you'd think the electronic duo Boards of Canada are from Canada, right? Wrong. They're from Scotland! What?! Yep, it's true. But I digress… So, despite not being a Swedish House Mafia fan, the beauty of this song is undeniable. And as a result, we've ended up in the rare situation of making two tutorials on the same song.
In last week's tutorial BEAUTIFUL ARPEGGIOS (PDF) we taught our 6-step method for making a beautiful chord progression like you hear in "Ray Of Solar". In this tutorial, inspired by the same section, you'll learn our 7-step method for writing a beautiful melody.
And no, you don't need to have done the previous tutorial, this one is completely independent. If you have, though, then you can write a melody for the beautiful arpeggios you made from that tutorial. Alright, download the PDF at the link below, then read on to learn the music theory hacks that create this undeniable beauty, and how you can use them to write your own beautiful melody. But first… Tea!
Lastly, are you new to music theory? Or are you experienced, but you want a refresher? Then download our FREE BOOK (link opens in new tab). It only takes 30 minutes to read, then you'll have a solid theory foundation that you can instantly apply to your songwriting and producing. Enjoy!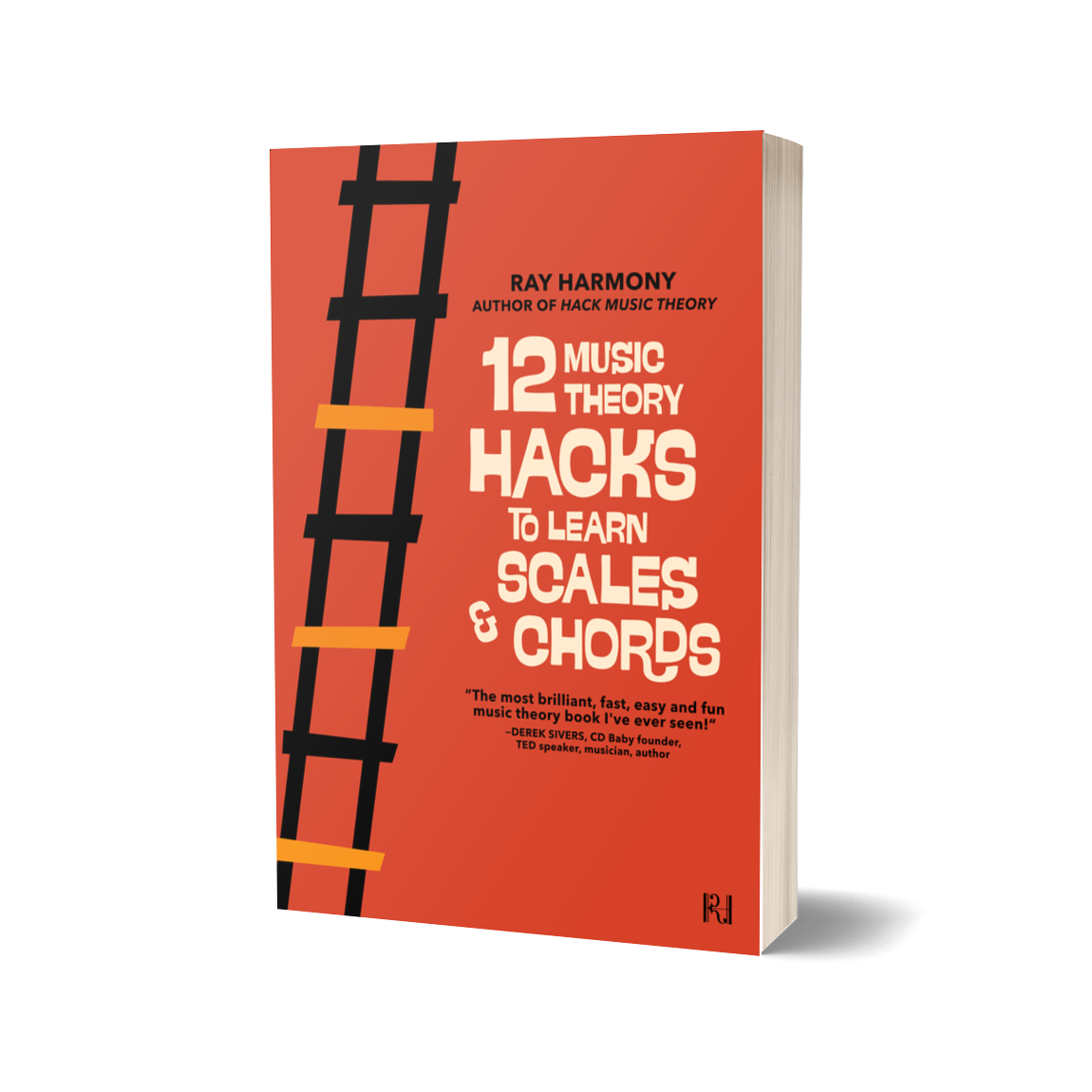 Ray Harmony
Multi award-winning college lecturer