How to Write a
Technical Drum Beat
If you've been in the Hack Music Theory family for a while, you'll know we love technical drum beats! And there probably ain't nothin' more tech' than polymeters*. While polymeters were relatively popular with those bold "modern classical" composers of the early 20th century, they haven't been used much since then.
And yes, over the last few decades there have been a few rare examples of polymeters in popular music. But, it wasn't until a group of hairy Swedes with exceptional talent (otherwise known as Meshuggah) came along and re-popularised the polymeter. What made Meshuggah's polymeters unique, though, is their genius idea of having their drummer's hands (snare & cymbals) play in 4|4 as the one time signature, while his feet (kick) play in an odd time signature, like 17|16. The genius of the Meshuggah method is that listeners can nod (or mosh) along to the 4|4 time signature, while the odd time signature slithers around unpredictably. The brilliance of this can't be overstated. They created a way to play in odd time while the audience dances in 4|4.
To get an idea of how weird odd time signatures sound without this method, listen to "March of the Pigs" by Nine Inch Nails. They alternate three bars of 7|8 with one bar of 4|4. And while we love this song, you have to have a relatively high level of music theory knowledge just to be able to dance along to it. That's obviously not ideal for the average listener. Also, 7|8 isn't even that weird. Meshuggah uses far weirder time signatures! But, because they're playing them against 4|4, you can dance along.
Meshuggah's method has become a favourite for prog/tech bands over the last couple decades, and TesseracT are one of them. Their new album "War of Being" kicks off with a great polymeter (in the track "Natural Disaster") which finds them adding a few creative twists to Meshuggah's method. So, inspired by "Natural Disaster", here's our 6-step method for making technical polymetric drum beats. But first… Tea!
*If you're new to polymeters, it's the term for playing in two (or more) time signatures simultaneously.
Lastly, are you new to music theory? Or are you experienced, but you want a refresher? Then download our FREE BOOK (link opens in new tab). It only takes 30 minutes to read, then you'll have a solid theory foundation that you can instantly apply to your songwriting and producing. Enjoy!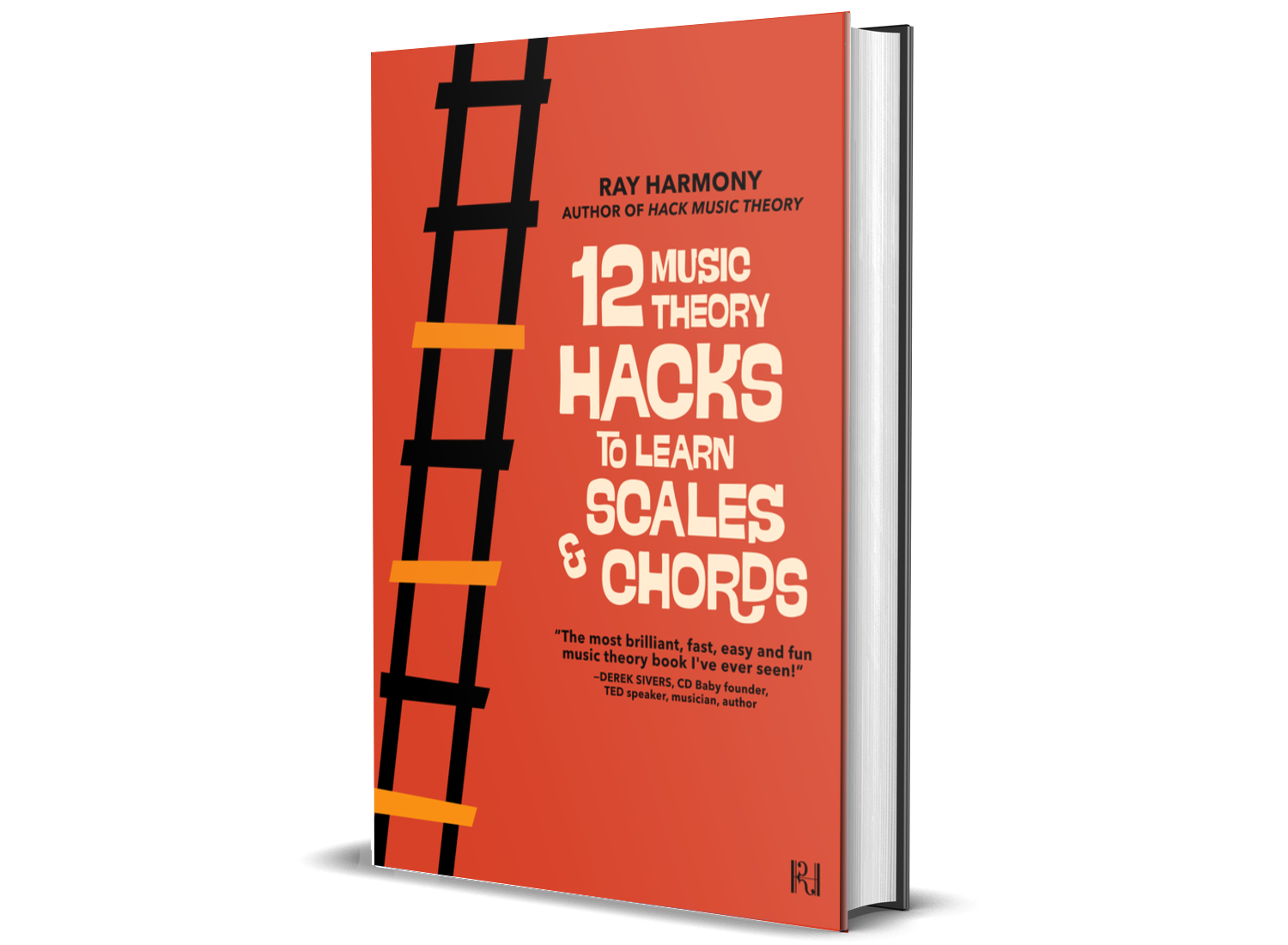 Ray Harmony
Multi award-winning college lecturer